[Tshock 1.3.5.3] [Anti-Cheat] [Point System] [SEconomy] [SSC] [Minigames]

[Spleef Arena] [New Server!] [Events] [Dedicated]

[Reserved for future information.]
Welcome to Teeria Legends - Arcade/Minigames!
Ever wanted to play Minigames elsewhere? Looking for a fun experience and great community? Wait no longer and join our Arcade/Minigame Server today! From the Lobby you will be able to walk all the way to the right in order to join the Arcade Server.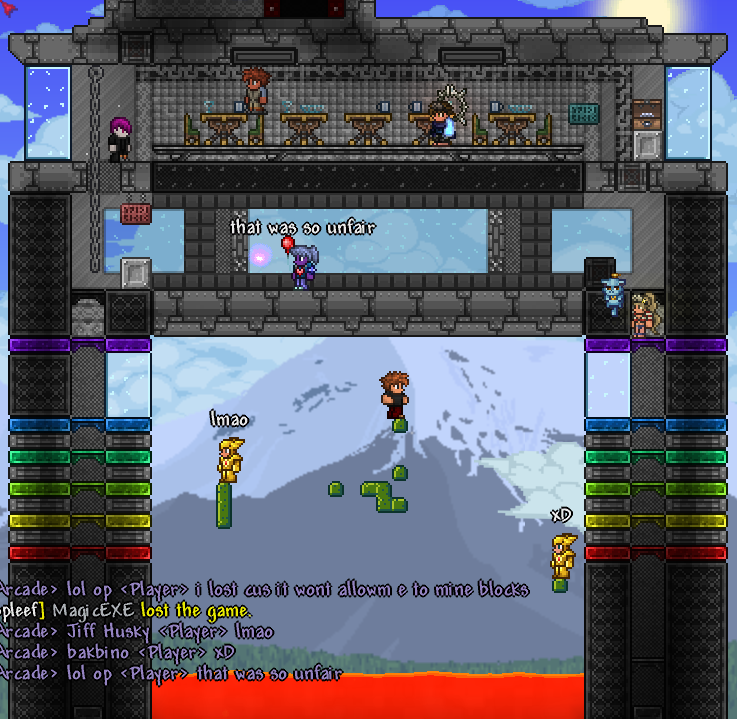 Please note that this Server is
BETA
and currently only contains of one Minigame, we're working on updating and releasing new Minigames!
IP: t.teeria.eu or 74.91.127.178
PORT: 7779
VERSION: Always up-to-date.
website: http://teeria.eu/